About Tuscaloosa Home Inspections Company
A B Home Inspections has been serving Alabama since the year 2000. A lot has changed in the housing market since then. But our commitment to thorough, on-time inspections hasn't. We inspect the components, systems, and structure of your future home or commercial building. I highly encourage home-buyers to attend the inspection. You can ask questions, and you'll get your same-day report to help speed up the home-buying process.
Home Inspectors offer Peace-Of-Mind
For most of us, buying a new home is the biggest purchasing decision we'll make in our lifetime. Investing so much of our hard-earned money requires some due diligence.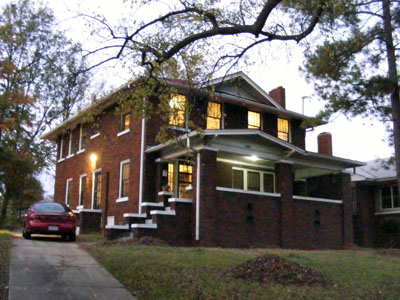 However, the average homeowner isn't trained and experienced enough to spot all the potential problems and maintenance issues in a home. But a professional home inspector has seen it all. Each of our State-Certified building inspectors receives ongoing education, and we all inspect hundreds of homes each year. We've seen it all, and we're ready to apply our expertise and make sure this really is the home of your dreams.
What's in a Home Inspection Report?
The last part of your home inspection is the presentation. Your inspector will go over important maintenance items, and answer any questions you might have. Your report will cover the following areas:
Windows – Doors – Floors – Walls – Ceilings – Kitchen Appliances – Plumbing – Heating – Air Conditioning – Fireplace – Electrical – Basement or Crawlspace – Attached Garage – Detached Structures – Driveway – Foundation – Porch or Deck – Structural Components – Roof – Attic Spaces – Ventilation – Insulation – Exterior Cladding – Landscaping – Pool
Trained & State-Certified Home Inspectors for Tuscaloosa County, Alabama
All of our inspectors are industry certified. We follow an exhaustive standard for residential and commercial inspections as outlined by InterNACHI, ASHI, and AIS. Being certified means we have to maintain continuing education to stay up-to-date on changes in building codes and construction practices.
Schedule Your Home Inspection Today
We're busy serving Tuscaloosa County with same-day, detailed home inspections. A B Home Inspections thoroughly checks attics to basements and everything in-between. Our home and commercial inspectors are fully licensed in the State of Alabama. We accept cash, checks, and credit cards. We're also a pet friendly company, so don't feel the need to hire a pet sitter on the day of your inspection. Just give us a call at 205.835.5211 to get on the schedule. If you'd like to learn more about Jim and the rest of our inspectors, here's a few videos covering some common things we find during an inspection.
Professional Home Inspections Services for Residential Property & Commercial Buildings in all around Tuscaloosa County, Alabama